1.8 Meter C180M Mobile Antenna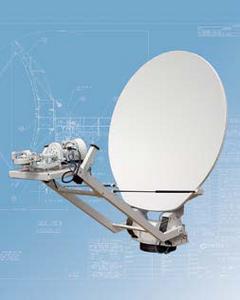 製品名

1.8 Meter C180M Mobile Antenna
1.8 Meter C180M Mobile Antenna

メーカー

GENERAL DYNAMICS   製品一覧

製品概要
The General Dynamics SATCOM Technologies lightweight 1.8-meter mobile antenna is designed for quad-band transmit and receive operation worldwide. This transportable antenna consists of a single-piece carbon fiber composite reflector mounted on a cable drive elevation-over-azimuth positioner. This results in a low-weight antenna with superior stiffness and high performance under wind loading conditions.
The state-of-the-art design provides exceptionally low sidelobe and cross-polarization performance, well within INTELSAT and EUTELSAT requirements.
The complete antenna system can be interfaced with most lightweight vehicle structures for the purpose of mobile SNG applications.
特長
Aluminum/Carbon fiber construction
High performance
Stow/deployment
INTELSAT and EUTELSAT compliant
FEATURES
Aluminum/Carbon fiber construction
High performance
Stow/deployment
INTELSAT and EUTELSAT compliant

ページの先頭へ

---